About Gromotech Agrochem Pvt Ltd
Gromotech Agrochem Pvt Ltd (previously known as Gromotech Modified Starch Co) is a flagship company of "GROW-MORE" group. Gromotech Agrochem Pvt Ltd is engaged in manufacturing of specialized starch modifications & formulations to suit different industrial applications.
Company Started its manufacturing activity way back in 1995, at Kalwa, Thane, India & later established its own plant with state of the art technology at Islampur, Dist Sangli, India in 1999. Since then company is working 24 hours / 365 days.
Vision
To be the world's leading, most trusted starch modifiers for its Quality, Service and Customer Satisfaction.



Mission
We Team Gromotech and Channel partners together form a FORCE to develop the most innovative and high value starch modifications, with difference to improve profitability & total satisfaction of valued customers, who believe in holding hands to grow together.
Directors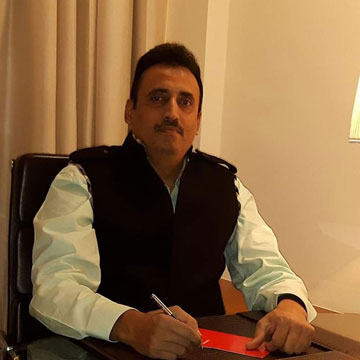 Mr Anang Mainkar
Director
A highly qualified Management professional,Founder and CEO of the company has a wide experience of more than 30 years in starch modificationsarch modifications and its applications. Under his able leadership company could achieve multi fold developments in terms of worldwide sale, setting new benchmarks for quality standards, WCP and complete financial growth and stability.
---
Mr Advait Mainkar
Director
Qualified in biological reactions in starch molecular structures & MBA, joined the company as Technical Marketing Director in 2018. With the introduction of his young dynamic leadership, the entire organisation has charged up. He is looking after new product developments to suit customer requirements worldwide. With his mastery in plasticization of starch films, Microbiological reactions in starch and polymerization of starch, he is an asset to the company. Under his able guidance and leadership company is in the process of developing unique formulations to suit different industrial applications.
Catering Services
to following Industries